The Keystone Capital Chorus is launching a fantastic new program aimed at helping men of all ages to learn to sing - or to sing better than they have before.
​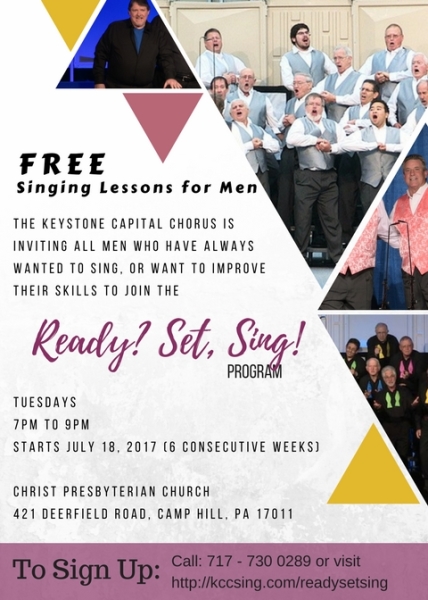 A program offering singing lessons to men of all ages, 

~free of charge ~ 

​Participants will learn the fundamentals of singing, as well as improve their singing ability further.
Countless Singing Techniques
Topics covered include, but are not limited to: breath control, posture, resonance, vowels and dipthongs, vocal dynamics and expansion of range.
Experienced Director and Staff
"Ready? Set, SING!" will be coming again soon. Keep an eye out for more details.
"Ready? Set, SING!" will be lead by the KCC Chorus Director Bob Bennett, Jr., and our music staff.