The Keystone Capital Chorus invites you to join us on July 16th, 2019 for an evening of fun, singing, and fellowship.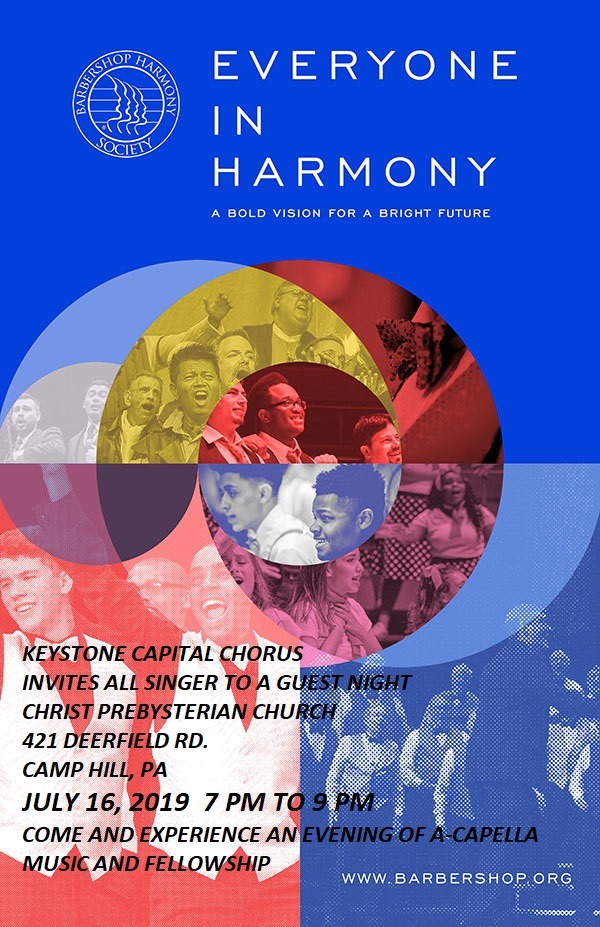 For the first time, the Keystone Capital Chorus welcomes any women who have an interest in joining our chorus.
Our program will take place at Christ Presbyterian Church:
421 Deerfield Rd., Camp Hill PA.
For more information regarding our Guest Night, please contact Donald Myers at 717-838-6146